Encouraged from an early age to develop her artistic abilities, Mary Pratt found her expression in drawing and painting. She refined her skills during her studies in the Fine Arts Department at Mount Allison University in Sackville, New Brunswick, graduating in 1961. She studied with the artist Alex Colville, who influenced the development of her style and her subsequent move toward realism. Pratt remarks that childhood memories of light informed her visual vocabulary and influenced her work.
In 1957 Pratt married fellow art student Christopher Pratt, whom she had met at Mount Allison University. By 1964 Pratt had four children and she continued to paint. A combination of events led to a radical shift in Pratt's artistic style. Frustrated by the lack of time she had to devote to art, Pratt began searching for a new working method to describe the heightened modes of perception that were central to her experience. She began to experiment with the use of light to transform an ordinary moment into a charged theatrical scene. What she found, however, was that light changed faster than she could sketch or paint. She responded to the dilemma by using a camera to "still" the light and the moment. The image became a record of a potent visual experience that she could later interpret in her paintings. With this methodology, and with her children older and less demanding of her time, Pratt began working steadily in her studio.
In her work of the 1970s, Pratt addressed the everyday objects of women's domestic lives. By depicting them close-up and in detail, she suggested larger symbolic meaning, as well as a sense of absurdity. Red Currant Jelly (1972) is characteristic of Pratt's elevation of banal domestic activities to the state of ritual. Light plays upon the subject to activate the mundane and infuses it with new meaning. Here jelly is put out to set, but the scene is tenuous and unsettling. The intensity of the late afternoon sunlight reflecting on the liquid becomes suggestive of other red fluids, like wine or blood. This celebration and re-contextualization of the ordinary has earned Pratt a national reputation.
The acclaimed East Coast painter, who was named a Companion of the Order of Canada in 1996, died on August 14, 2018 in St. John's, Newfoundland, where she lived and worked.
Source: National Gallery of Canada's website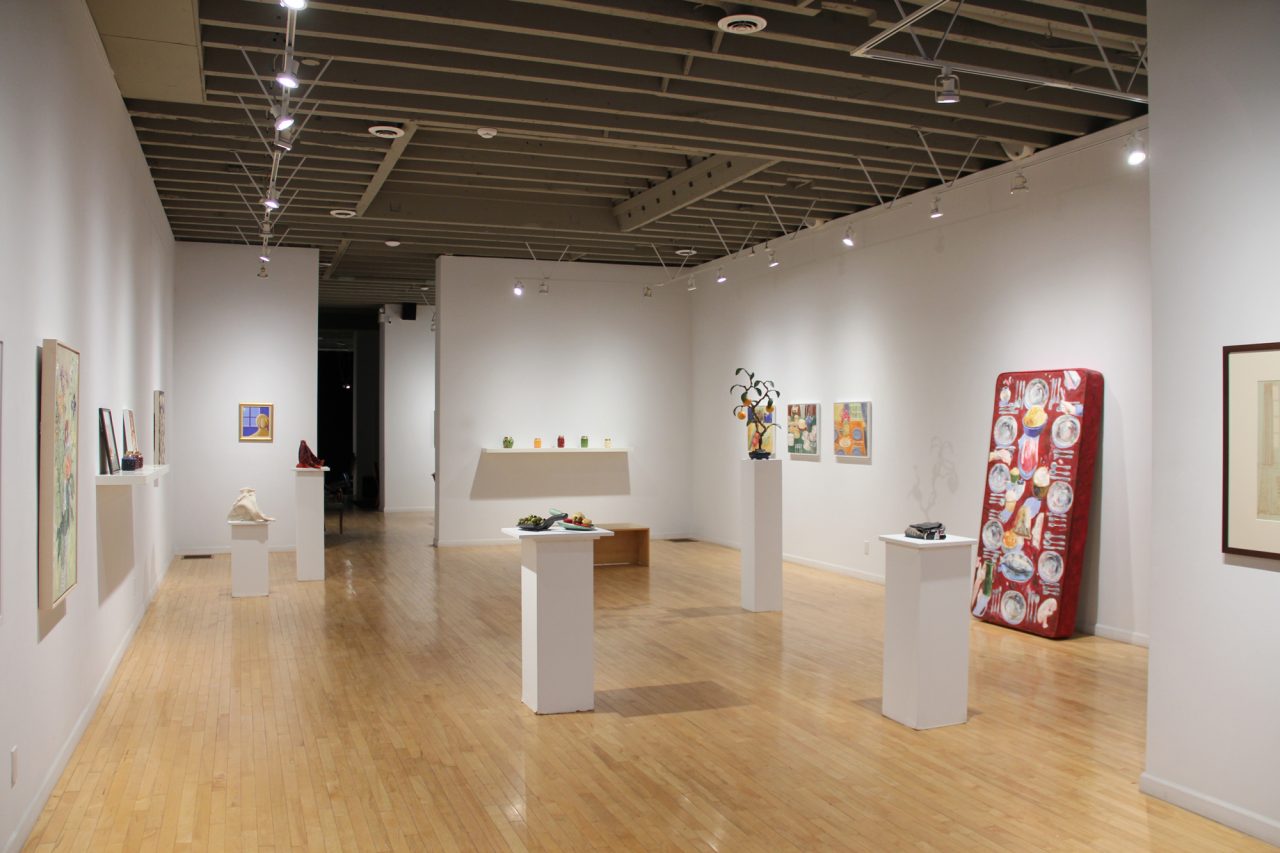 "The Simple Life"
December 3 - December 26 - 2020
"The Simple Life" December 3 – 26, 2020 Our curated December exhibition features artworks that are inspired by the home, domestic life and simple, everyday objects made extraordinary.  The exhibit celebrates the everyday, delighting the senses and highlighting the beauty of intimate moments and shared meals. Keiran Brennan Hinton is known for his plein-air […]
VIEW EXHIBITON
---