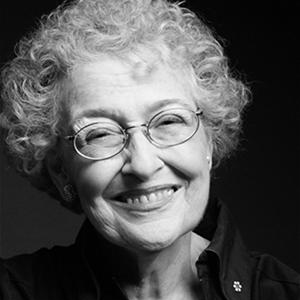 Mary Pratt (1935-2018) was a Canadian artist whose high realist paintings depicted domestic subjects from everyday life. Through experimentations with dramatic lighting, Pratt transformed ordinary, mundane moments and objects into theatrical scenes.
Born in Fredericton, New Brunswick, Pratt attended Mount Allison University in Sackville studying under Alex Colville and Lawren P. Harris. In her second year of university she met artist Christopher Pratt, who she married in 1957. Immediately after graduating in 1961 the Pratt's moved to Scotland where Christopher attended the Glasgow School of Art.
In 1964 they moved back to Canada, settling in Salmonier, NFLD.   Because of her role as wife and mother to four children, Pratt had limited time to devote to her career.   She, therefore, searched for a new way to work that focused her interests on what was most meaningful and close at hand.
Mary Pratt's work focused on her relationship with domestic life in rural Newfoundland and common household items: jars of jelly, apples, aluminum foil, and brown paper bags. In order to capture fleeting and shifting light patterns, Pratt used a camera to "still" the light and the specific moment.   By choosing to paint detailed images of banal domestic activities, Pratt suggests a larger symbolic meaning, which highlights each object in a ritualistic manner.
She first started to garner national attention in 1975 when the National Gallery of Canada included many of her paintings in an exhibition. As her work also coincided with the women's movement, her work was incorporated into women's studies programs and further exhibitions.
In 1995 she enjoyed her first solo touring retrospective, "The Art of Mary Pratt: The Substance of Art", organized by the Beaverbrook Art Gallery. Again in 2013, "Mary Pratt" toured throughout Canada and in 2015 the National Gallery of Canada toured "Mary Pratt: This Little Painting".
In 1996 Pratt was named Companion of the Order of Canada. She also has two Canada Post stamps issued in her honour.
Her work is in countless collections including the National Gallery of Canada, The Rooms, Art Gallery of Nova Scotia, the New Brunswick Museum, Beaverbrook Art Gallery, Vancouver Art Gallery, Art Gallery of Ontario, and Canada House in England.
(Photo: Ned Pratt)