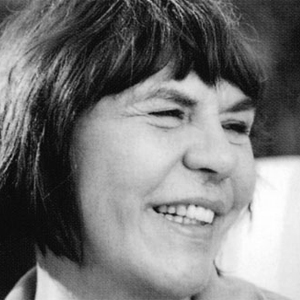 Rita Letendre was born in 1928 in Drummondville, QC. Her work came to national attention in the 1950s through her association with Paul-Emile Borduas and the Montreal abstractionists. Part of the second-wave of Montreal artists who emerged after the Automatistes, Letendre has evolved her style from abstract expressionism through to hard edge painting.
Letendre attended the Ecole des beaux-arts de Montreal where she met friends Gilles Groulx and Ulysse Comtois. In 1950, she attended an exhibition "L'Exposition des Rebelles" and was introduced to Paul-Emile Borduas and Les Automatistes.   That influence would have a lasting impact on her career. She soon abandoned figuration and focused on abstract painting and began showing regularly with the Automatistes.
After a brief interlude in the mid 1950s and mid 1960s where she painted in a geometric manner, Letendre devoted the majority of her practice to painting in an abstract expressionist way. Characterized by gestured strokes using heavy impasto with a palette knife or spatula, her paintings were explosions of energy and colour.
In 2017 Letendre enjoyed her first major museum retrospective outside of Quebec. Titled "Rita Letendre: Fire & Light", the Art Gallery of Ontario exhibition covered her career from the 1960s to the 2000's and featured 40 large scale paintings.
Letendre has received many honours over her long career including the Officer of the Order of Canada (2005), Governor General's Award in Visual and Media Arts (2010), and a recipient of the Queen Elizabeth II Diamond Jubilee Medal (2012).
Her work is in countless public collections across Canada including the National Gallery of Canada, Art Gallery of Ontario, Montreal Museum of Fine Arts and the Vancouver Art Gallery.