Bernice Vincent (1934-2016)
---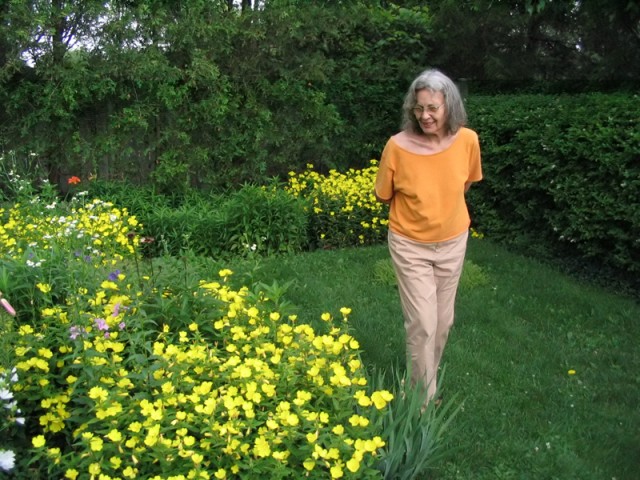 We are sad to announce the passing of artist Bernice Vincent (1934-2016).
Bernice Vincent, born in Woodstock, Ontario, is a widely recognized London-based artist. Vincent has depicted the London area in her paintings from multiple perspectives including numerous picturesque series of skylines and intimate views of her own daily circumstances. Her work often captures time as though frozen. These representations draw attention to the heavy temporality of seemingly insignificant moments, and the compelling richness of fleeting experiences.
It is with great sadness that we announce that our lovely mom and artist, Mary "Bernice" Vincent (nee Goodsell), passed away last March 25, 2016 just before 11pm, at the age of 82. We are grieving, of course, but also immensely relieved, and we suspect, so is she. Her passing was graceful, calm and comfortable. The people she loved most were by her side throughout.
She will be sadly missed by her daughter Esther Vincent (Michael Fazackerley), son Charles Vincent (Andrea Thompson), and Bernice's partner Don Muller, who were all there with her. It is sad, but it was also beautiful. And now she is on to her next adventure, no longer trapped in the world of dementia. Bernice was predeceased by her husband Donald Vincent in 1993.
Visitation will be held in the NEEDHAM FUNERAL HOME on Tuesday March 29th from 7-9 pm. The funeral service will be held in the same location on Wednesday March 30, 2016 at 1 pm. Interment to follow at Mount Pleasant Cemetery. In memory of Bernice donations to the Alzheimer's Society or the Canadian Wildlife Federation would be appreciated. Tributes may be made at www.needhamfuneralhome.com