Eyes as Big as Plates @ Harbourfront
---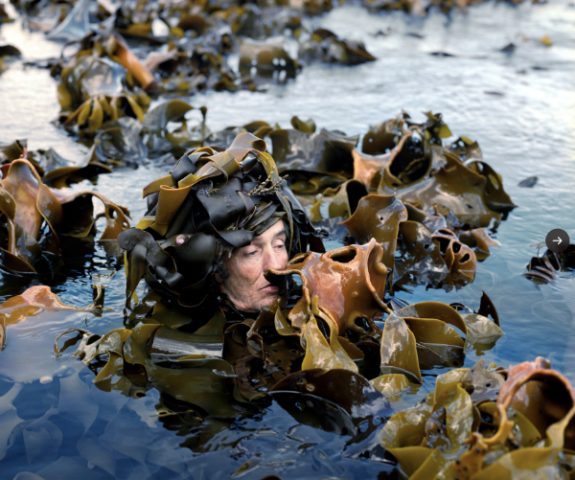 Eyes as Big as Plates @ Harbourfront Centre
September 21, 2022 – January 8, 2023
An ongoing photography series that began in 2011 to study personifications in nature and folkloric explanations of natural phenomena.
A decade later, the series has evolved into a continual search for modern human belonging in nature, taking the Norwegian-Finnish artist duo Karoline Hjorth and Riitta Ikonen to sixteen countries on a quest to understand our relationship with our surroundings. As part of Hjorth and Ikonen's participation in Nordic Bridges, the duo will collaborate with the Miꞌkmaq community in Nova Scotia to create a series of new works that will be presented as part of their exhibition at Harbourfront Centre in Toronto.
The exhibition is a selection of recent photographs by the duo Riita Ikonen (Finland) and Karoline Hjorth (Norway) presented in a non-traditional gallery space: the 245 Queens Quay West warehouse. The second component is three large-scale billboards at Harbourfront Centre's 235 Queens Quay West parking pavilion that will be the product of their fieldwork in Nova Scotia in mid-September 2022.
The series collaborates with retired farmers, fishermen, zoologists, plumbers, opera singers, homemakers, artists, academics and ninety-year-old parachutists. Since 2011, the artist duo has portrayed seniors in Norway, Finland, France, the US, the UK, Iceland, the Faroe Islands, Sweden, South Korea, the Czech Republic, Japan, Senegal, and the Outer Hebrides, Tasmania and Greenland.
More info HERE