Gathie Falk ACI Book
---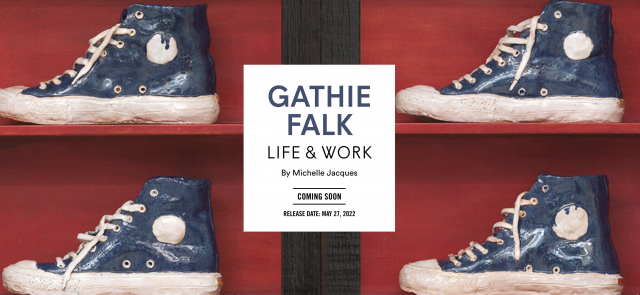 The Art Canada Institute has now published a new online book devoted to the Life & Work of Gathie Falk.
Written by Michelle Jacques
Apples, snowballs, shoes—the acclaimed work of Gathie Falk (b.1928) asks us to consider the haunting beauty of everyday objects. Falk is one of Canada's most celebrated contemporary artists, a winner of the 2013 Audain Prize for Lifetime Achievement in the Visual Arts, and also the recipient of the Order of Canada, the Gershon Iskowitz Prize, the Order of British Columbia, and the Governor General's Award in Visual Arts.
In her paintings and sculptures, Falk combines a rich understanding of minimalism and the conceptualist readymade with a playful sensitivity reminiscent of poetry. Vancouver Art Gallery senior curator Bruce Grenville has described Falk's work as having "a deeply personal presence that is grounded in an intense scrutiny of her daily environment."