Gathie Falk at VAG
---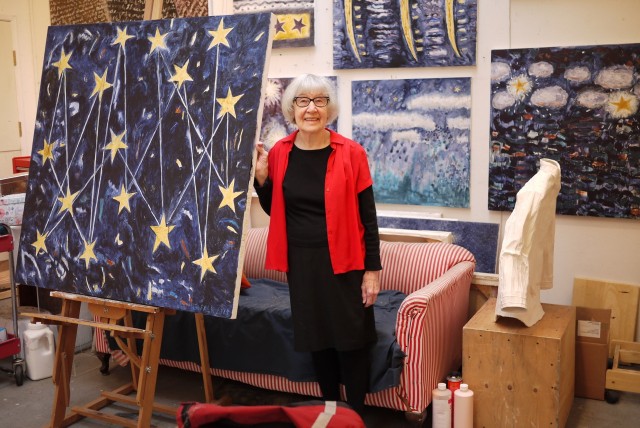 Gathie Falk is included in Ian Thom's exhibition "A Curator's View: Ian Thom Selects" at the Vancouver Art Gallery – On now, through March 17, 2019
A Curator's View: Ian Thom Selects unites historical and contemporary works as selected by Ian M. Thom, former Senior Curator–Historical, from the permanent collection of the Vancouver Art Gallery. Over his thirty-year tenure at the Gallery as Senior Curator, Thom has curated more than eighty exhibitions and stewarded hundreds of acquisitions.
Deliberately personal, this exhibition focuses on one curator's selection of highlights from the more than 12,000 works in the Gallery's collection, offering an individual take on what is important in the Gallery's holdings and why. This exhibition openly interrogates both the personal meaning and the larger institutional importance of the works on view and will provide insight into a curator's thought process in bringing works into the Gallery's collection.
A Curator's View includes a wide range of works by local, national and international artists in a wide variety of media including installation, painting, photography, sculpture and works on paper, and highlights the breadth and depth of the Gallery's collection.
Organized by the Vancouver Art Gallery and curated by Ian M. Thom, former Senior Curator–Historical