Greg Curnoe: What About Me? @ TAP
---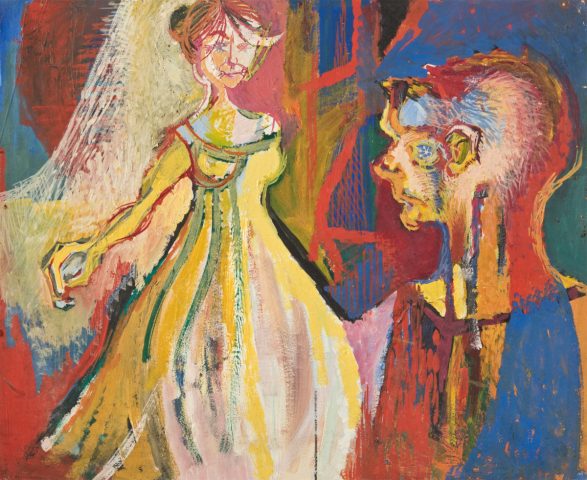 Greg Curnoe: What About Me?
September 30 – November 6, 2021
Curated by Brian Lambert
at TAP Centre for Creativity 203 Dundas Street, London, Ontario
In 2018, Sheila Curnoe donated over 500 artworks by her late husband, the celebrated London-based artist Greg Curnoe, to McIntosh Gallery. The donation included many early works completed while a student at the Ontario College of Art from 1957 to 1960. Together, they reveal the characteristic colour and line that would define his distinctive later style.
Other works in this important gift are from Curnoe's earliest studio practice with some of his satirical Dadaist constructions critical of prevailing art traditions.
McIntosh Gallery is pleased to present this exhibition in collaboration with TAP Centre for Creativity as an opportunity to share Greg's passion for alternative display spaces and reach new audiences for his art.
Installation Views: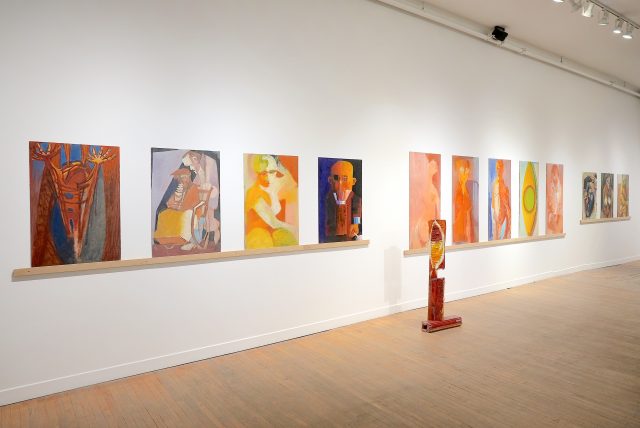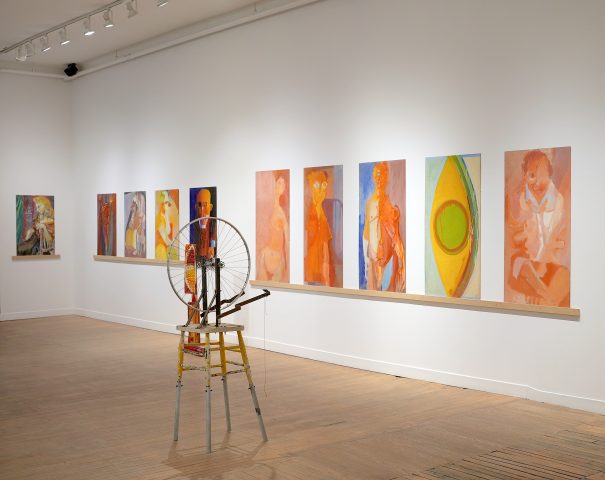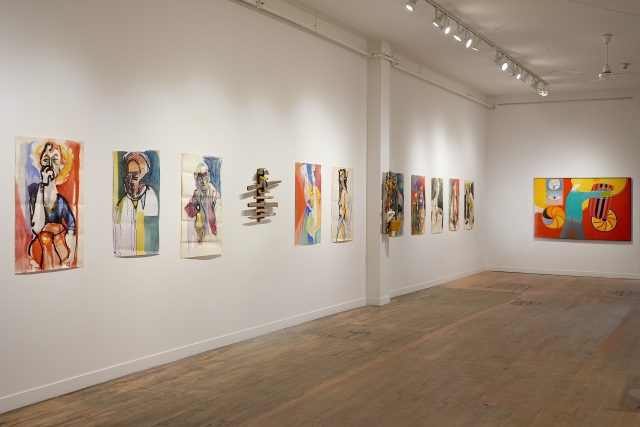 Greg Curnoe (1936-1992) was an artist-activist who was central to the development of the 1960s London art scene into an important artistic centre. Rejecting the notion that an artist could thrive only in the big cities of Toronto or New York, he instead founded the Regionalism movement which celebrated everyday life and experience.
He was involved in organizing many firsts in the community: the first art "happening" in 1962; Region Magazine (1961-1990); Region Gallery (1962-1963); and Canada's first artist cooperative, the Forest City Gallery in 1973, still in operation today. He was also a founding musician in the Nihilist Spasm Band which specialized in improvisational music on homemade instruments. In 1968, he was instrumental with fellow London artists Jack Chambers, Tony Urquhart and Kim Ondaatje in forming the Canadian Artists Representation/Le Front des Artistes Canadiens to demand recognition of artist copyright.
Curnoe exhibited extensively including representing Canada at the Sao Paulo Bienal (1969) and the Venice Biennale (1976) and in major exhibitions at the National Gallery of Canada (1968), the Musée des beaux-arts de Montréal (1981), and at the Art Gallery of Ontario (2001). His work is held in numerous major public and private collections.