Happy Birthday Roly Fenwick!
---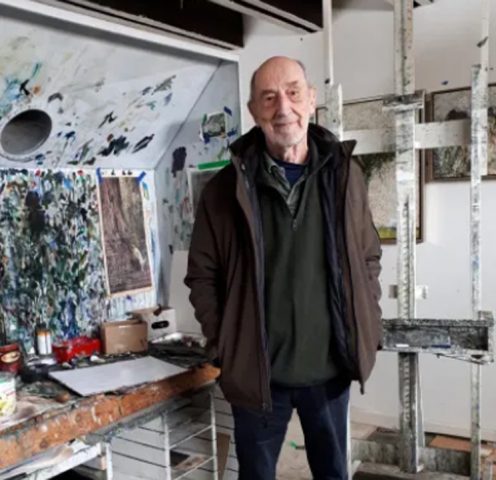 Today we are excited to celebrate Roly Fenwick's 91st birthday.  Born in 1932 in Owen Sound ON, Fenwick studied art under Alex Colville and Lawren P. Harris at Mount Allison University along with fellow students Christopher and Mary Pratt.
After 12 years as the Toronto art director of the Simpson's / Sears catalogue, Fenwick was recruited by Tony Urquhart to London in 1968, who was building Western University's first visual arts department.
For 22 years Fenwick taught at Western dividing his time between his London studio and his cottage in Big Bay, ON.  Known for his lush, raw landscapes, Fenwick refers to the Bruce Peninsula as his "ancestral bloodroots".  His self-portraits, also, are not idealized, rather are introspective moments of solo contemplation.  Our own Lucien Freud.  Happy Birthday Roly!