Mark Dicey Interview
---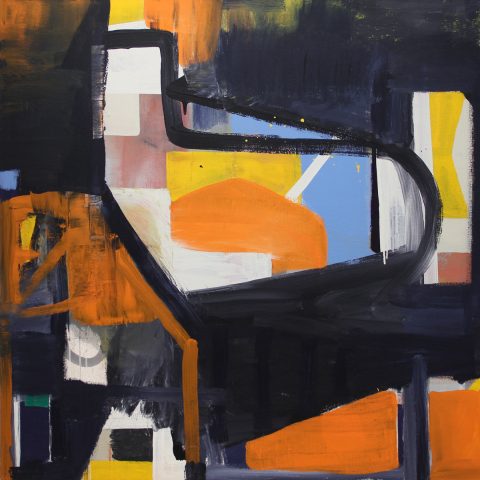 Mark Dicey is interviewed by the arts blog "Two Coats of Paint"
Contributed by Giovanni Garcia-Fenech / www.twocoatsofpaint.com
Initially I resisted Instagram, thinking of it dismissively as a repository of selfies, sunsets, and celebrities, but, soured by Facebook and Twitter, I finally joined. Over the past four years I've come to appreciate IG for introducing me to a lot of terrific artists, many of whom never show their work in New York. In "Hello Instagram," a new Two Coats column, I look forward to sharing some of my favorites. First up is Mark Dicey, a Canadian artist who lives in Calgary.
Giovanni Garcia-Fenech: To start off, tell us a little about yourself.
Mark Dicey: I graduated from The Alberta College of Art & Design (now Alberta University of the Arts) in 1983. 36 years later I am mainly in the studio painting and drawing, and I do some collaborative work with the drawing group Drunken Paw.
Currently I have exhibition of abstract paintings at Michael Gibson Gallery (MGG) in London, Ontario, Canada. Abstraction  is the main focus of my studio work and this is the first exhibition I have had in this space….
Read Full Interview HERE