McLean & Curnoe at Museum London
---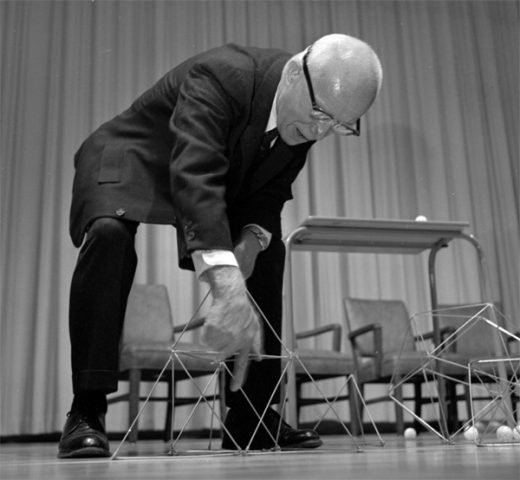 Jason McLean and Greg Curnoe are included in Museum London's new show "From Remote Stars" celebrating Buckminster Fuller.
In 1968, futurist, systems theorist, and architect R. Buckminster Fuller (1895–1983) visited London, Ontario.
For six days, he gave talks and met with artists, planners, industrialists, architects, and students at Western University. Throughout, Fuller mixed his thoughts on London, its arts scene, and its place in the geography of North America with his own utopian vision for the future, which focused heavily on the interconnectedness and dependence of different processes on the planet.
As a part of his visit to London, Fuller was commissioned to produce a report titled "London of the Future." The report was either never written or was lost to time. What does remain is a great deal of documentation of the visit, including photographs, newspaper articles, and a tape of a talk at the London Hunt Club given by Fuller, which was recorded by artist Greg Curnoe. We believe this recording to be unheard since 1968.
More than fifty years later, we revisit Fuller's visit to London in a very different time. Join us as we explore and unsettle Fuller's vision for the future through a podcast and exhibition at Museum London (March 5-May 15, 2022).