Murray Favro Guitar for the JUNO's
---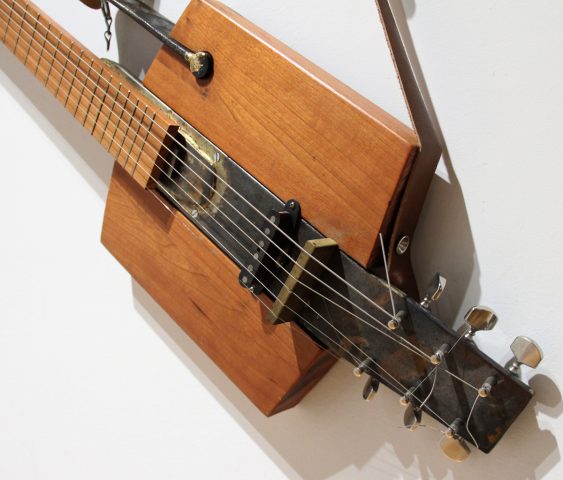 In celebration of the JUNO's in London, we are hanging a rare 1984 Murray Favro Guitar in our middle gallery.
If you are downtown, and out and about for JUNO events, make sure to drop by and see a part of Nihilist Spasm Band and Canadian Art history.
London, Ontario artist and sculptor Murray Favro (born in 1940) is one of the original members of the Nihilist Spasm Band. In the 1960s, the members started to make their own instruments to play in the sound band. As the lead guitarist, Favro also made his own guitars – first made out of painted wood, and then welded steel. Each one is left handed, electric and uniquely shaped. He is well known for making guitars that both act as a functional object and beautiful aesthetic objects. They have become the perfect synthesis of Favro the artist and Favro the inventor.
Favro would have played "Guitar #4" in the Spasm Band in the 1980s. He continues to be a member of the band.
Murray Favro
"Guitar #4"
Cherry Wood, Strings, Guitar Hardware, Steel, 1984
9 x 32 x 2 3/4 in.