New Vintage "Profile" Roll Top Desk & Chair
---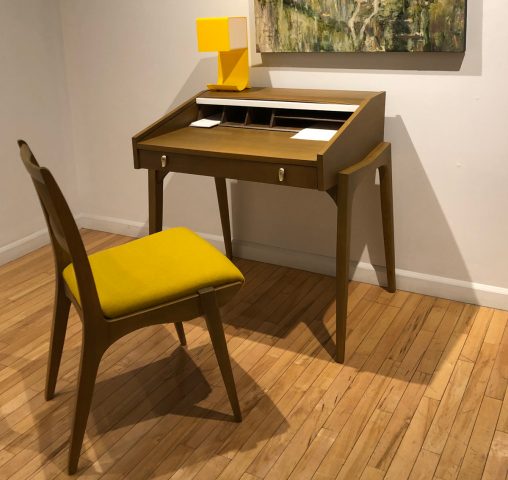 Featured in the middle gallery along with Roly Fenwick's painting "Random Garden 2", a vintage John Van Koert roll top desk and chair.
Designed by John Van Koert (1912-1998, Canadian) and produced by Drexel from 1955-1961, the walnut desk with white lacquer roll top measures 35 x 34 x 27 in. with a fully restored, yellow wool upholstered chair.
Shown on top of the desk is a Douglas Ball & John Berezowsky "Glo-Up" Acrylic lamp designed in 1969 and made by Danesco in Montreal.
Click HERE for pricing & availability