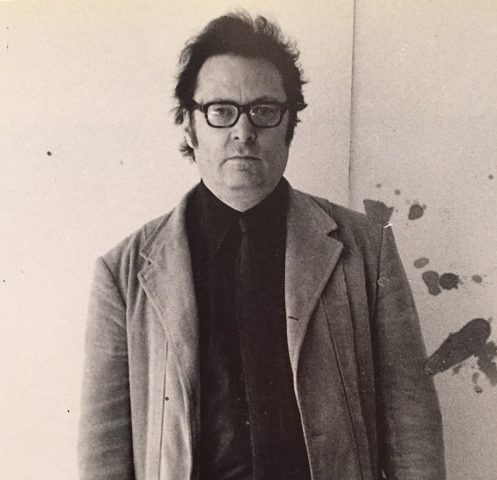 Paterson Ewen was born in 1925 in Montreal, Quebec. He died in London, Ontario in 2002. He attended McGill University from 1946-47 where he studied geology, and fine arts. From 1948-50 he took classes at the School of Art and Design at the Montreal Museum of Fine, studying under Goodridge Roberts, Arthur Lismer, William Armstrong, and Jacques de Tonnancour. His earliest works of the late 1940s reveal a range of interests and, particularly, the influence of Goodridge Roberts. By the mid 1950s, he had begun a 16-year exploration of abstraction, at first with gestural and then, by 1964, with geometric forms loosely related to hard-edge painting. While in Montreal, he was tangentially connected to the artists of the Automatiste movement and became a member of the Non-Figurative Artists' Association of Montreal, founded in 1956. In 1968, Ewen moved to London, Ontario where he taught at the Visual Arts Department of the University of Western Ontario from 1972 to 1988. Ewen began a new stage in his artistic career in 1971 when his working method and imagery changed dramatically. He started working on plywood instead of canvas, using a router to gouge out powerful images of earthbound and celestial phenomena. Paterson Ewen is represented in major museums and public galleries throughout Canada.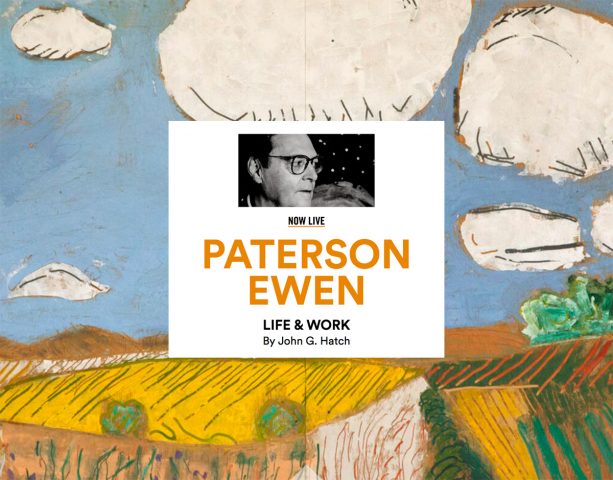 ---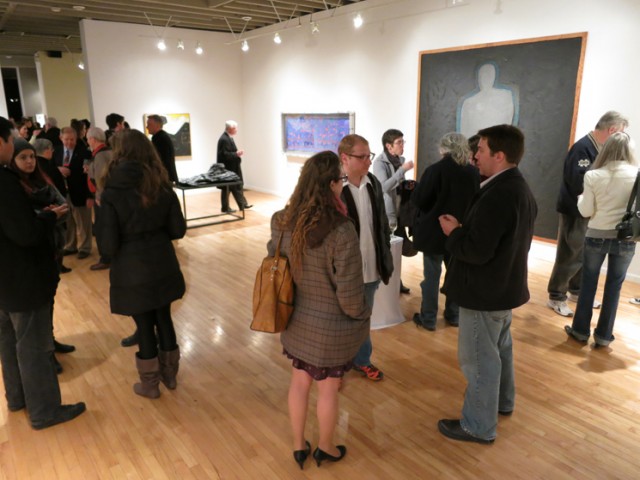 ---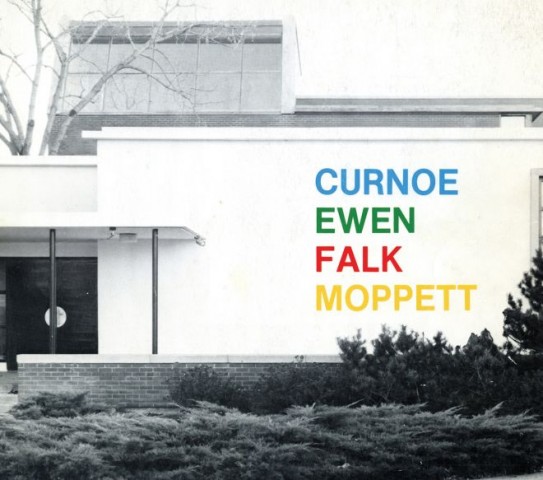 Curnoe Ewen Falk Moppett
Foreword by Michael Gibson, Introduction by Mayo Graham
Michael Gibson Gallery
April 2013
44 pages, colour illustrations, 5 3/4 x 5 1/2 in., softcover
$15.00
Michael Gibson Gallery exhibition catalogue for Curnoe Ewen Falk Moppett. Our 2013 show that re-visited the original 1982 exhibition at the MacKenzie Art Gallery.
---
---
---
---
---
---