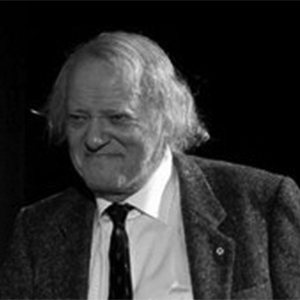 Royden Rabinowitch (born 1943) is an internationally renowned Canadian sculptor closely associated with the non-figurative sculptural movement.
Born in Toronto and twin brother to David Rabinowitch, Royden Rabinowitch studied at the University of Western Ontario.  He was Chairman of Fine Art at the Ontario College of Art for a year before he moved to New York in 1970.
His early work was influenced by the Modernists Alberto Giacometti, David Smith and Constantin Brancusi. Through the years his interests evolved through Constructivism to non-figurative sculptural works. His sculpture explores the relationship between the sculptural form and the human body, in contrast to other sculptors whose focus is on architecture or landscape.
Often working in series, Rabinowitch repeats seemingly simple geometrical forms using steel, wood and metals. He is best known for bent steel plates and curved barrel sculptures, often placed low to the ground.
In 2012 Rabinowitch was awarded the Governor General's Award in Visual and Media Arts honouring his nearly 50-year career as a sculptor. He is an Officer of the Order of Canada and the only artist who is a Life Member of an Oxbridge college (Clare Hall, Cambridge).
His artwork is in some of the most prestigious museum collections worldwide including the Guggenheim in New York, Centre Pompidou in Paris, Tate Modern in London, Stedelijk Museum, Amsterdam and Neue Nationalgalerie, Berlin amongst countless others.
In 2014, a private gallery in Ghent, Belgium opened, which holds the largest private collection of Royden Rabinowitch's work.