Niloufar Salimi "75 Oriole Rd" August 31 – October 8, 2022
---
To visit the gallery to see Niloufar Salimi's exhibit in person, book HERE
Twelve of Niloufar Salimi's exquisite drawings of the wild apple tree outside of her bedroom window will be the focus of our middle gallery September exhibition.
Painted over two years, each drawing carefully records the passing of time and the change of seasons.  Through delicate line and beautiful touch, we re-live the life and growth of the tree from early spring through winter.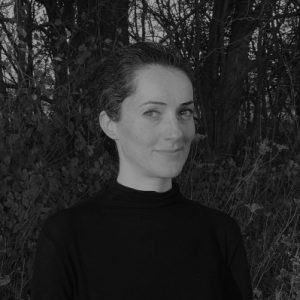 Niloufar Salimi (b. Shiraz, Iran in 1982 & based in Toronto) completed her MFA at Western University and received a BFA from OCAD University.  Salimi is a multiple recipient of Ontario Arts Council Grants.  In addition to her studio practice, she works as an Education and Outreach Coordinator at the Power Plant Contemporary Gallery, Toronto.
Artist Statement:
"With previous work my foremost desire was to keep everything in an ambiguous place, a certain poetry of the 'in-between'. This sort of exploration was possible because the every-day brought with it certainty. When the pandemic cast many certain things into a grey area, I stopped working. In July 2020, I began to draw again. This daily drawing practice, concentrating on the old, wild apple trees looked at through my apartment window, brought purpose to the uncertain times.
Never in my life had I had the desire to be present and to confirm each coming moment! And it was every day with the birth, the aging, and the dying of a leaf that this was possible. My purpose was not to represent, but simply to be with the leaf, the branch and the visible moment. Drawing a line is to follow the existence of the thing seen, to become that other existence, that other living thing.
There is, anyway, enough complexity in things visible to allow a certain poetry."
"One window for seeing/ One window for hearing/ One window for reaching into the heart of the earth" (Forough Farrokhzad).