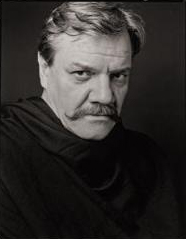 Gordon Rayner (1935-2010) is best known for his primal, physically immediate approach to painting and lavish use of colour.  Part of the Isaacs Gallery stable of artists, Rayner was influenced by American colour field painting, in particular the artwork of Willem de Kooning.
Gordon Rayner was born in Toronto, ON and learned to paint from his father and his father's friend Jack Bush, both working as commercial artists at the time.  After 17 years working in commercial art, Rayner, influenced by the abstraction of the Painters Eleven, decided to become a painter.
His first artworks in the late 1950s and early 1960s combined found materials and painting that resulted in unique neo-dada constructions.  Throughout his career, he was known for his unpredictability, moving from abstract to figurative painting, switching from oil to acrylic and exploring many diverse subjects.
The Magnetawan River became a source of inspiration for Rayner.  The area 200 miles north of Toronto provided him with a hideaway as well as a favourite painting place where he could experiment with his various ideas.   The landscape paintings of Magnetawan are dramatic and intuitive representations of a specific place and remain some of his most popular.
By the 1990s Rayner mostly lived in Magnetawan and in Mexico (1993-1994).  While in Mexico, he painted what is now known as his fantastical "Oaxaca Suite".  He also painted a series of portraits and self-portraits at the end of his life.
Rayner had numerous public commissions, including "Tempo", a mural for the Spadina Subway line, St. Clair Station.  In 1979 the Robert McLaughlin Gallery organized a touring retrospective which travelled to 12 public galleries across Canada.
His work is in the public collections of the National Gallery of Canada, Montreal Museum of Fine Art, Art Gallery of Canada, Museum of Modern Art, New York and the Philadelphia Museum of Art, among others.
(Photo: Michael Torosian)