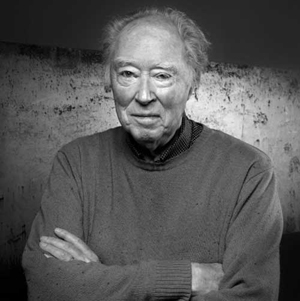 Michael Snow was born in 1928 in Toronto, where he lives and works today. He has received honorary degrees from the University of Toronto (1999), the University of Victoria (1997), the Nova Scotia College of Art and Design (1990), and Brock University (1975).
Snow has received several prestigious awards including: the Gershon Iskowitz Prize (2011), the Guggenheim Fellowship (1972), the Order of Canada in (1982), and the Chevalier de l'ordre des arts et des lettres, France (1995, 2011). There has been a great deal of scholarship focusing on Snow, including the multi-volume Michael Snow Project published in 1994 by the Power Plant and the Art Gallery of Ontario, both in Toronto, to accompany four simultaneous exhibitions at the two venues that same year.
Recent solo exhibitions include Sequences at La Virreina Image Centre in Barcelona, Spain (2015), Michael Snow: Photo-Centric at the Philadelphia Museum of Art (2014), Michael Snow: Objects of Vision, Art Gallery of Ontario, Canada (2012), Solo Snow: Works of Michael Snow, Akbank Sanat, Turkey (2012), Michael Snow, Vienna Secession, Austria (2012), In the Way, àngels barcelona, Barcelona (2011), and Solo Snow, Le Fresnoy, France (2011).
Snow's work has been included in countless group exhibitions, most recently including the Canadian Biennial (2012), Videosphere: A New Generation at the Albright-Knox Art Gallery, NY (2012), 1969 at MoMA PS1, NY (2009), and the Whitney Biennial, NY (2006), as well as exhibitions held for the reopening of both the Centre Pompidou, Paris (2000) and the Museum of Modern Art, New York (2005), the latter at which three works are currently installed. Snow's work is in various private and public collections throughout the world, such as the Museum of Modern Art, New York; the Ludwig Museum, Austria and Germany; the Musée National d'Art Modern, Centre Pomidou, France; the Musée des Beaux Arts, Canada; the Art Gallery of Ontario, Canada; and the National Gallery of Canada.
(Photo: Craig Boyko)