Born in Toronto in 1932, Anne Meredith Barry graduated from the Ontario College of Art in 1954.  After visiting Newfoundland for the first time in 1971, Anne fell in love with the landscape and focused her life's work on the power of her surrounding environment.  She purchased and restored St. Michael's printshop, St. Michael's NFLD in 1987 and remained there for the rest of her life.  As well as supporting the local arts community, Barry traveled extensively conducting art workshops in remote areas of the country.  Her involvement heightened her awareness of humankind's place in nature, giving her a sense of her own place on the planet.  Growing environmental and ecological movements focused her attentions on the vulnerability and fragility of the earth, giving her a new respect and appreciation for the land.
Her work, whether a painting or work on paper, always focused on the strength and beauty of the Newfoundland landscape.
Anne Meredith Barry's artistic career spanned four decades.  Her work has been featured at many venues throughout Canada and internationally.  Solo public exhibitions include shows at Sir Wilfred Grenfell College Art Gallery, Newfoundland, the Blackwood Gallery, Toronto and the Art Gallery at University of Ulster at Belfast, Ireland.  Her commissions included projects for the Newfoundland Symphony Orchestra and Parks Canada.  Many art museums as well as outstanding private and public collections contain her work, such as American Express, Bell Canada, the Canada Council Art Bank, the Canadian Department of External Affairs and Shell Oil.  Elected to the Royal Canadian Academy of Art in 1995, she received an honourary degree from Memorial University in 1997 and was awarded the Queen's Jubilee Medal two weeks before she passed away in January 2003.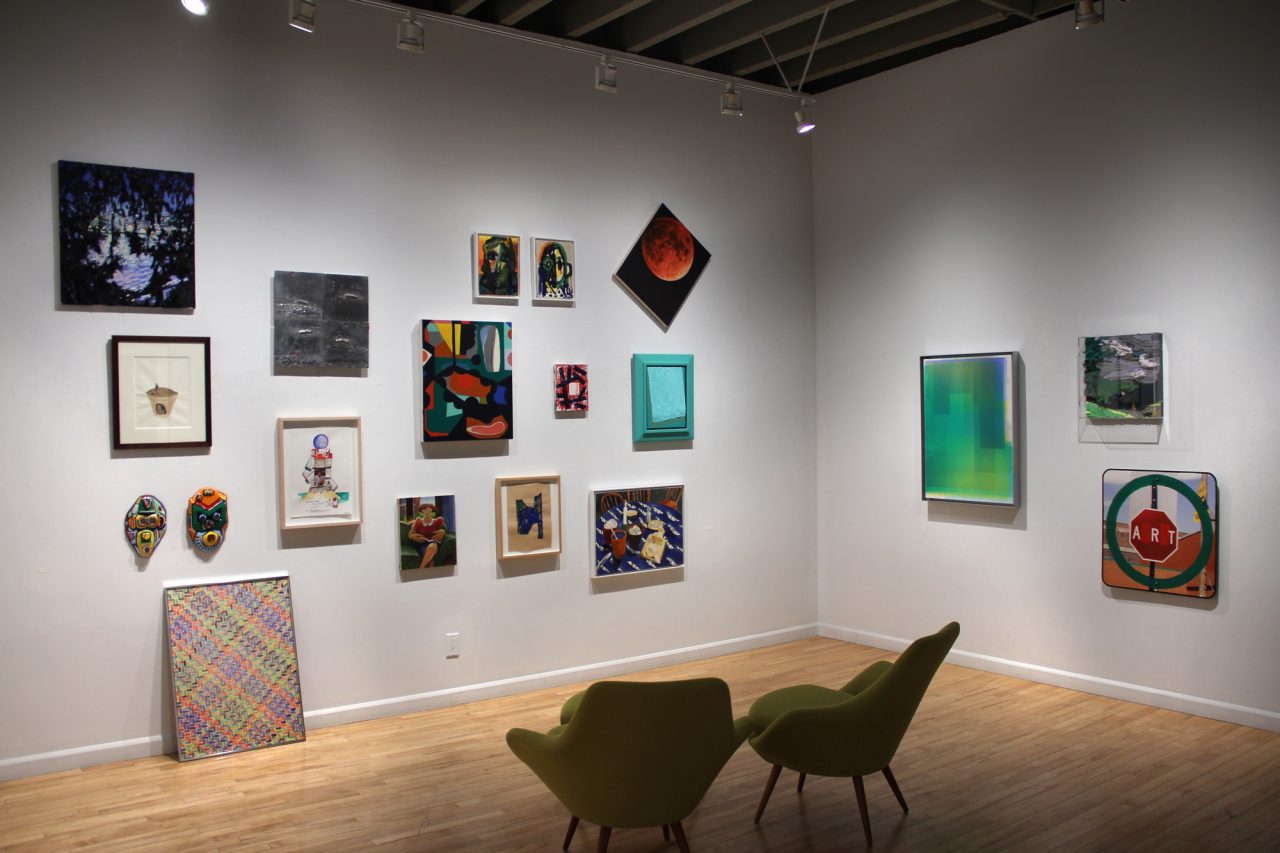 "Small Gems II"
November 30 - January 4 - 2020
"Small Gems II" – November 30, 2019 – January 4, 2020 For the month of December in our middle gallery, we have hung salon-style "Small Gems" by gallery artists. Often small works of art are overlooked during exhibitions. The artwork included in our show represents new additions to the gallery as well as gems […]
VIEW EXHIBITON
---