Dil Hildebrand "10 Year Survey" – April 19 – June 4, 2022
---
We are honoured to exhibit Montreal painter Dil Hildebrand's first survey exhibition of paintings.  Working in collaboration with Pierre-Francois Ouellette art contemporain, we have curated an exhibit highlighting Hildebrand's innovative abstraction from the past 10 years.  Through the paintings and collages, we see the development of his abstraction; the diversity of his materials, the strength of his compositions and his willingness to explore.
Regardless of the date or particular series, what is consistent in Hildebrand's painting is a constant searching for something new to express within his unique visual language.  Through the paintings he creates physical spaces that invite us to step into, seducing us with colours and layering structures that unfold as we explore each work.
From the visual complexity of each painting we can imagine Hildebrand intervening and reacting to the images that emerge – scraping, layering, weaving, adding and subtracting – creating surfaces and spaces that evoke stage sets, city architecture and complex buildings.  The illusions are effective and the paintings adventuresome, a perceptual place for us to delight in.
Video Documentary on the Exhibition:
---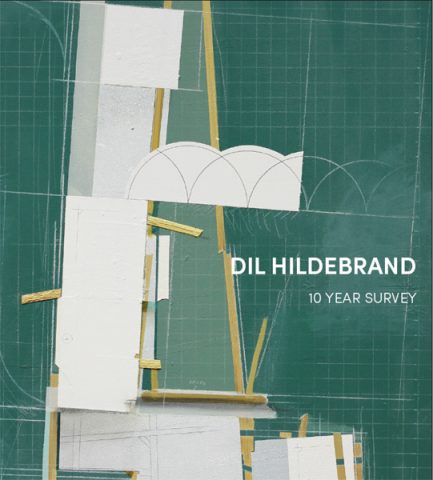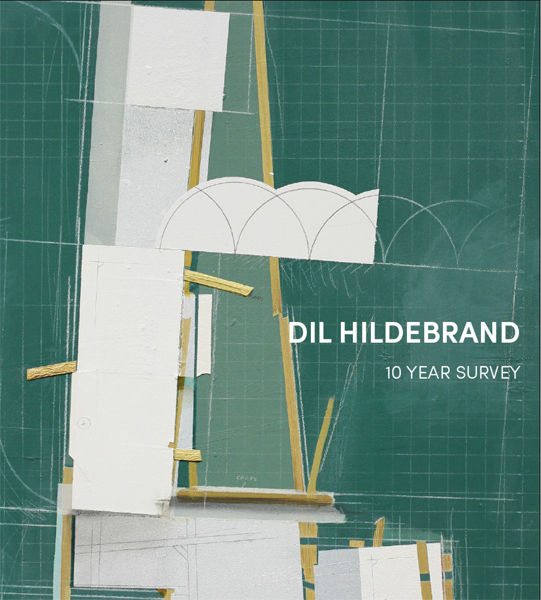 Exhibition Catalogue
Introductory Essay written by Toronto curator and writer Tatum Dooley.
Read Catalogue HERE
(click fullscreen and rotate your mobile device horizontally for the best viewing experience)
Dil Hildebrand (born in Winnipeg in 1974) is an artist living and working in Montreal, Canada. Hildebrand's work has been shown internationally in such venues as the the National Art Museum of China, Beijing (2010); the National Gallery of Canada, Ottawa (2012); Herron Galleries at University of Indiana, Indianapolis (2013); Choi&Lager Gallery, Cologne (2013); Union Gallery, London UK (2012&13); University of Manitoba School of Art Gallery, Winnipeg (2013); YYZ, Toronto (2011); Galerie de l'UQAM, Montreal (2013); Musée d'art contemporain de Montréal (2014); AUT University Gallery, Auckland NZ (2007); and Museum of Contemporary Canadian Art in Toronto (2006).
Hildebrand is an MFA graduate of Concordia University, Montreal and has been awarded a number of distinguished grants and awards including the International Residency at Acme Studios, London UK (2013); the Canada Council for the Arts (2010, 2014); the Banff Centre  Thematic Residency (2009); Conseil des arts et des lettres du Québec (2009) and was winner of the RBC National Painting Competition (2006).
His work has been collected by major public institutions throughout Canada, including the Montreal Museum of Fine Arts, Musée d'art contemporain de Montréal, the National Gallery of Canada and the Art Bank of the Canada Council, as well as numerous private and corporate collections throughout Canada, the United States and Europe.
He is represented by Pierre-Francois Ouellette art contemporain, Montreal.